Oregon football coach Mario Cristobal took his staff to visit Alabama and Georgia.
Oregon Live recently reported the following:
Cristobal brought the entire Oregon coaching staff to Tuscaloosa to attend Alabama's practice and meet with the Crimson Tide coaching staff on Monday and then headed to Athens, Ga. to meet with Georgia's coaching staff and attend the Bulldogs' first spring practice, according to a source with knowledge of the staff's trip.

…

Cristobal served on as offensive line coach for the Crimson Tide from 2013-16 and Oregon tight ends and special teams coach Bobby Williams also worked at Alabama from 2008-17.
What is Alabama doing here? Alabama is a national championship powerhouse of a program. Why the hell are they letting potential opponents check out their secret sauce? It makes no sense at all.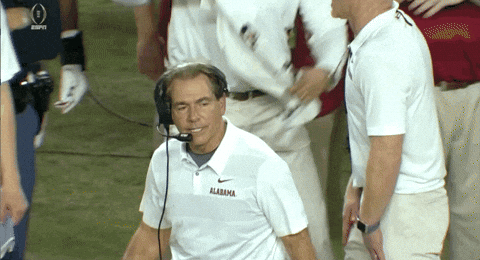 When somebody breaks into your house, do you hand them a loaded gun? No, you blast them through the dry wall with as many .223 rounds as fast as possible.
Damn, Nick Saban must be rattled after losing to Clemson. If I was a superstar coach and somebody wanted to check out my program, I'd tell them to get lost immediately. I probably would use PG-language either. (RELATED: Clemson Beats Alabama For National Title)
Yes, I understand Oregon and Alabama are in different conferences, but they could play in a bowl game. If that happens, I highly doubt the Crimson Tide and their faithful fans would want the Ducks to get an inside look at what they're doing.
Again, this isn't some scrub school. This is Oregon that we're talking about here. They've been really good for a really long time now.
Saban must be trying to rehab his image and make people believe that he's a nice guy. I'm not buying it. Allowing other coaches around you is insanely stupid. Why not just tweet out the whole playbook while you're at it and save us all some time.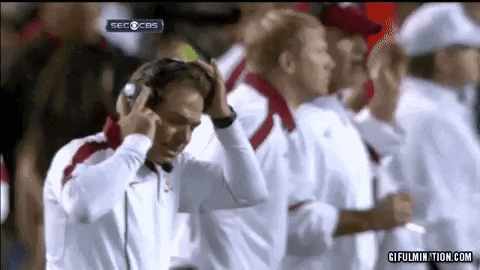 What a sad fall from grace for Alabama, which was once such a proud program.
P.S. Nobody cares about the Georgia visit because the Bulldogs haven't won a title in my lifetime.